Who We Are
THE BEGINNING
On June 11, 1961, Rev. Abner J. Thompson, founded the Victory Missionary Baptist Church under his pastorate.
Upon Reverend Thompson's retirement, the church called Dr. Robert E. Fowler, Sr., November 12, 1996, who served as the senior pastor until his passing May 19, 2020.
December 31, 2021, Sean A. Taylor gave his inaugural message as the newly appointed senior pastor.
Today, Victory hosts two-weekend and one-weekday services accompanied by ministries to impact the church, family, and community. Together we are committed to the unity of the community.
About the Pastor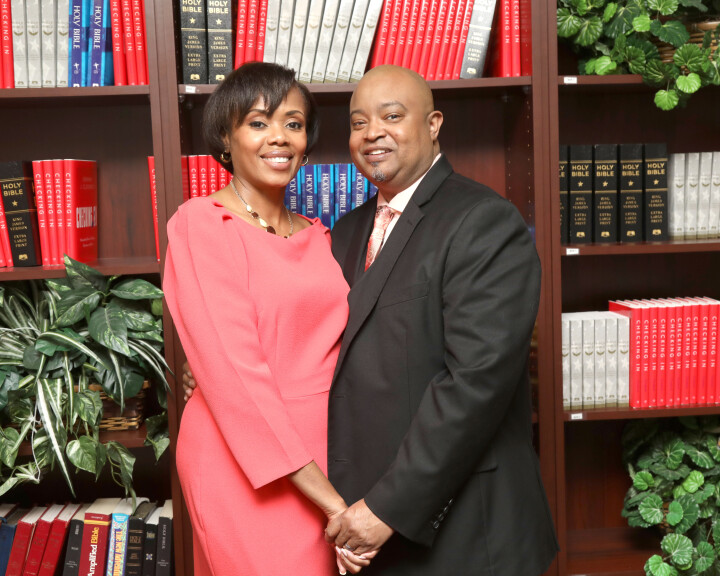 December 31, 2021, our newly elected senior pastor, Sean A. Taylor gave an inaugural address and opened our hearts to be Committed to the Unity of the Community. Here is a brief bio about our pastor.

Pastor Sean A. Taylor served as an under-shepherd of the historic St. John Missionary Baptist Church in Euless, TX. Previous to assuming the role of leadership at St. John, Pastor Taylor served as Biblical Research Assistant to Pastor Bryan Carter at Concord Baptist Church in Dallas, TX. He also served as Minister of Music at Cummings Street Baptist Church in Memphis, TN where he was ordained by Pastor Gary L. Faulkner. In 1994, he accepted his call to ministry and was licensed at Golden Leaf Baptist Church (now Promise Tabernacle) in Flint Michigan under the leadership of Pastor Frederick L. Flowers.

Pastor Taylor graduated from Crichton College in Memphis, TN with a Bachelor of Science in Biblical Studies, and received his graduate degree (Th.M) from Dallas Theological Seminary. He is presently a doctoral student at Southern Baptist Theological Seminary pursuing a D.Min in Biblical Theology. Pastor Taylor also serves on the faculty of Southern Bible Institute as Adjunct Professor of Systematic Theology and as a visiting professor of Bible and Theology at Word of Life Bible Institute in the Philippines.

Pastor Taylor and his lovely wife Cecelia have been married for 25 years. They are blessed to be the parents of six beautiful children: Fredrick (28), Victoria (23), Raymond (22), Anthony (17), Nicole (15), and Camille (13), and two grandchildren, Allison (4), and Preston.